Knebel Named Director of Financial Planning and Operational Analysis for CTB, Inc.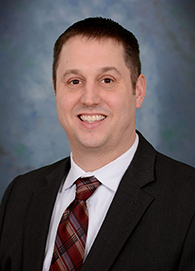 MILFORD, Indiana, U.S.A., January 31, 2020 — Bill Knebel has been named a Director of Financial Planning and Operational Analysis for CTB, Inc., according to Randy Eveler, Vice President and Chief Financial Officer for CTB. In his new role, Knebel will report primarily to Victor A. Mancinelli, Chairman and Chief Executive Officer for CTB, while also having dotted line responsibilities with Eveler.
Knebel will provide planning support to CTB's grain and developing business segments. His responsibilities include researching and preparing deeper analysis of those business operations with the goal of assisting them to implement actions providing long term operational efficiencies. Additionally, Knebel will also complete special projects and play an integral role with acquisition-related due diligence and subsequent business integrations.
Prior to joining CTB, Knebel gained nearly 10 years of experience in various financial roles, including that of internal auditor and finance supervisor. He most recently held the positions of Financial Planning and Analysis Manager as well as Senior Financial Analyst for leading manufacturers.
He has earned both a bachelor's and master's degree from the Indiana University Kelley School of Business in Bloomington, Indiana.
Knebel is a native of South Bend, Indiana, and currently resides in Granger, Indiana.
ABOUT CTB
CTB, Inc. (www.ctbinc.com) is a leading global designer and maker of systems and solutions for storing, conveying and preserving grain; producing poultry, pigs and eggs; and processing poultry, fish, vegetables and other foods. The company also produces buildings, stables, software solutions for food processing and products for various other applications. CTB's strategy for growth includes best cost manufacturing, a product-driven focus, expanded global physical presence, strategic acquisitions and enhanced financial strength. The Berkshire Hathaway-owned company serves its customers through a worldwide distribution network.