Caruso-Stueck Promoted to Vice President and General Manager for Ironwood Plastics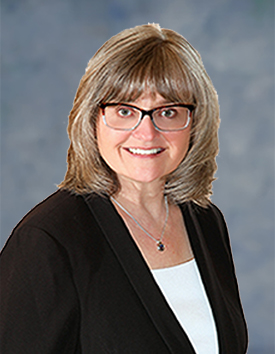 MILFORD, Ind., U.S.A., August 18, 2021 – Lynn Caruso-Stueck has been promoted to Vice President and General Manager for Ironwood Plastics Inc., according to Jack Stambaugh, Chief Marketing Officer for CTB, Inc. In her new position, Caruso-Stueck will be responsible for overall global management, including operations, engineering, finance, sales and service. She will lead the management team in developing and driving key strategic initiatives, business development goals and growth initiatives of assigned employees.
Caruso-Stueck joined Ironwood Plastics in 1994. She has served in the roles of Quality Engineer, Quality Manager, Sales Engineer, Project Manager, Plant Manager, Director of Operations and General Manager. She holds an associate degree in liberal arts from Gogebic Community College, Ironwood, Michigan, and has studied management and leadership at the Wisconsin School of Business, Madison, Wisconsin. Additionally, she is a Certified Manager of Quality/Organizational Excellence through the American Society for Quality.
About Ironwood Plastics Inc.
Ironwood Plastics Inc. is a subsidiary of CTB, Inc., a Berkshire Hathaway Company, that prides itself on Leadership Through Innovation®. Founded in 1979, Ironwood is well established in the plastics industry with an emphasis on insert molding and engineered materials. Ironwood serves a diverse client base, including those in the automotive, electronics, industrial, medical and military industries.
About CTB, Inc.
CTB, Inc., a Berkshire Hathaway subsidiary, is a leading global designer, manufacturer and marketer of solutions developed with the primary goal of equipping its valued customers to join it in Helping to Feed a Hungry World®. CTB's customers use its products for preserving grain; for raising pigs and poultry to harvest meat and eggs; and for processing poultry, fish and other foods. CTB deploys its financial strength to grow via a product-driven focus, strategic acquisitions, an expanded global physical presence and best-cost manufacturing. The company is headquartered in Milford, Indiana, U.S.A., and employs 3,000 people worldwide.