Haines Named Human Resources Manager for CTB Business Units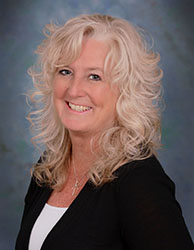 MILFORD, Ind., U.S.A., December 27, 2018 – Paula Haines has been named Human Resources Manager for the CTB business units PigTek Americas, Shore Measuring Systems, Roxell U.S.A. and Cabinplant U.S.A., according to Lisa Gee, Vice President of Human Resources for CTB, Inc. In her new position, Haines will be responsible for talent management and employee relations, as well as the administration of the organization's human resource policies, practices and programs. She will work with PigTek's Milford, Indiana, facility; Roxell's Anderson, Missouri, facility; Shore's Attica, Indiana, facility; and Cabinplant's Ball Ground, Georgia, facility.
Prior to her new position, Haines gained 33 years of experience in the human resource field. During that time, she participated in numerous human resource, legal and safety training programs. She is currently earning her certification through the Society for Human Resources Management.
Haines is a native and long-time resident of Warsaw, Indiana, but now lives in Milford, Indiana.
About CTB
PigTek Americas (www.pigtek.net), Roxell U.S.A. (www.roxell.com), Shore Measuring Systems (www.moisturetesters.com) and Cabinplant U.S.A. (www.cabinplant.com) are part of the CTB, Inc. family of companies. CTB, Inc. is based in Milford, Indiana U.S.A. CTB is a leading global designer and maker of systems and solutions for storing, conveying and preserving grain; producing poultry, pigs and eggs; and processing poultry, fish, vegetables and other foods. The company also produces buildings, stables, software solutions for food processing and products for various other applications. CTB's strategy for growth includes best cost manufacturing, a product-driven focus, expanded global physical presence, strategic acquisitions and enhanced financial strength. The Berkshire Hathaway-owned company serves its customers through a worldwide distribution network.