Mettham Joins CTB, Inc., as Benefits and Compensation Manager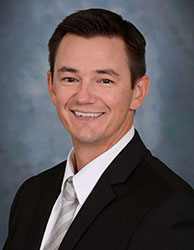 MILFORD, Ind., U.S.A., December 26, 2018 – Michael Mettham has joined CTB, Inc., as the Benefits and Compensation Manager, according to Lisa Gee, Vice President of Human Resources for the company. Mettham will be responsible for the management, design and administration of employee compensation and benefit programs and will be serving all of CTB's global locations.
Prior to joining CTB, Mettham gained experience in employee benefits, incentive programs, compensation plans and more through positions in the medical device and insurance industries. He holds a bachelor's degree from Ball State University in Muncie, Indiana; a Master of Business Administration degree from Purdue University, Fort Wayne, Indiana, and is a Certified Compensation Professional and Certified Sales Compensation Professional.
Mettham is originally from Phoenix, Arizona, but now resides in Syracuse, Indiana.
About CTB
CTB, Inc. is a leading global designer and maker of systems and solutions for storing, conveying and preserving grain; producing poultry, pigs and eggs; and processing poultry, fish, vegetables and other foods. The company also produces buildings, stables, software solutions for food processing and products for various other applications. CTB's strategy for growth includes best cost manufacturing, a product-driven focus, expanded global physical presence, strategic acquisitions and enhanced financial strength. The Berkshire Hathaway-owned company serves its customers through a worldwide distribution network.