Bodak Named Vice President and General Manager for PigTek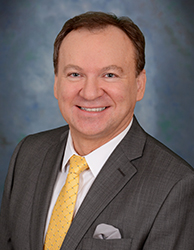 MILFORD, Indiana, U.S.A. — Greg Bodak has been named Vice President and General Manager for PigTek, according to Victor A. Mancinelli, Chairman and Chief Executive Officer for CTB. In his new position, Bodak will oversee all aspects of CTB's PigTek business unit and be responsible for worldwide growth.
Prior to joining CTB, Bodak gained more than 20 years of executive experience in the manufacturing and supply chain industries with an extensive background in sales, product development and operations for global companies. He has a bachelor's degree in electrical engineering from the University of Illinois in Chicago and is a Certified Master Black Belt in Lean operations.
Bodak is a native of Poland but has lived in the United States most of his adult life. He plans to relocate to the Milford, Indiana, area from his current residence in the Chicago area.
About PigTek
PigTek (www.pigtek.net) offers complete hog production solutions including systems for managing sow health and growing pigs from wean to finish, environmental control, electronic feeding, biometrics and animal identification, electronic sow feeding and sorting systems, advanced air quality systems and integrated data collection and management software. PigTek offers systems under the Chore-Time®, Chore-Tronics® and Fancom® brands. Part of the CTB, Inc. family of companies, PigTek operates globally from Milford, Indiana. PigTek is also expanding their market presence in Asia and has established a sales and warehouse facility near Ho Chi Minh City, Vietnam.
About CTB
CTB, Inc. (www.ctbinc.com) is a leading global designer and maker of systems and solutions for storing, conveying and preserving grain; producing poultry, pigs and eggs; and processing poultry, fish, vegetables and other foods. The company also produces buildings, stables, software solutions for food processing and products for various other applications. CTB's strategy for growth includes best cost manufacturing, a product-driven focus, expanded global physical presence, strategic acquisitions and enhanced financial strength. The Berkshire Hathaway-owned company serves its customers through a worldwide distribution network.