Centen Promoted to Managing Director for CTB's Instruments and Controls Group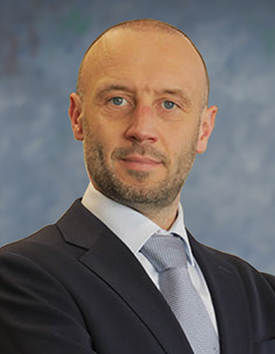 MILFORD, Indiana, U.S.A. — Erik Centen has been promoted to the position of Managing Director for CTB's Instruments and Controls Group, according to Victor A. Mancinelli, Chairman and Chief Executive Officer for CTB. In his new position, Centen will oversee all aspects of CTB's Instruments and Controls Group (ICG) business unit and will be responsible for worldwide growth. The business unit includes CTB's Agro Logic and Fancom brands.
Centen previously led the financial operations for ICG as well as overseeing its IT team since joining the company in 2018. Prior to joining CTB, Centen worked for one of the world's largest dairy companies where he had progressively greater responsibility culminating in management of that company's supply chain. His education includes a combination of economics concentration and financial controlling from Wageningen University in Wageningen and Fontys in Eindhoven, both in the Netherlands.
Centen is a native of the Netherlands where he resides in the village of De Mortel.
ABOUT CTB'S INSTRUMENTS AND CONTROLS GROUP
CTB's Instruments and Controls Group (ICG) offers its customers intelligent climate, feeding and biometric systems; sensors; computerized controllers and other automation to enable greater regulation of production, improved operating results and enhanced growing conditions for pigs, poultry and mushrooms. ICG's objective is to create the optimum conditions for its customers, livestock and the environment. ICG offers systems under the AgroLogic® and Fancom® brands. Part of the CTB, Inc. family of companies, ICG operates globally from France, the Netherlands and Israel.
ABOUT CTB
CTB, Inc. (www.ctbinc.com), a Berkshire Hathaway subsidiary, is a leading global designer, manufacturer and marketer of solutions developed with the primary goal of equipping its valued customers to join it in Helping to Feed a Hungry World®. CTB's customers use its products for preserving grain; for raising pigs and poultry to harvest meat and eggs; and for processing poultry, fish and other foods. CTB deploys its financial strength to grow via a product-driven focus, strategic acquisitions, an expanded global physical presence and best-cost manufacturing. The company is headquartered in Milford, Indiana, U.S.A., and employs 3,000 people worldwide.