CTB Announces Formation of Pigtek™ Pig Equipment Group Business Unit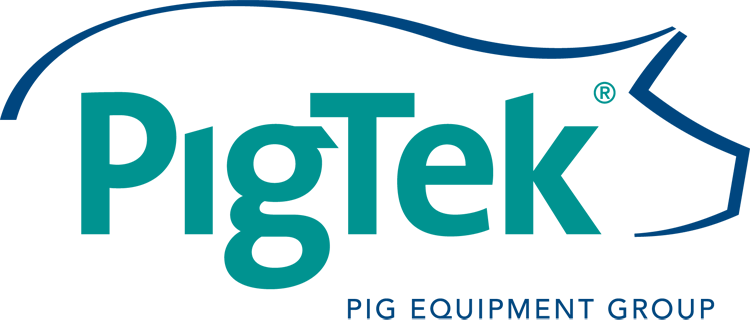 MILFORD, Indiana U.S.A., April 23, 2007 – CTB has formed an internal business unit with an exclusive focus on providing project and equipment solutions to the pig industry worldwide. The new unit has been appropriately named PigTek® Pig Equipment Group (www.pigtek.net) because of the focus on product technology needed by the industry. This news follows CTB's November, 2006, announcement of the acquisitions of pig equipment manufacturers Laake GmbH of Herzlake, Germany, and Porcon Beheer B.V. of Deurne, The Netherlands.
According to George Murdoch, Managing Director of PigTek, the new unit was formed to coordinate the product development, manufacturing and sales for CTB's Laake, Porcon and Chore-Time pig equipment brands. "Operating these brands through a consolidated business unit structure will allow us to focus our product efforts on the needs of customers in every region of the world. We will think globally, but act locally when it comes to products and service. The new unit will allow us to make a broad spectrum of equipment and expertise available immediately to our customers in various parts of the world," Murdoch noted. "We see strong growth opportunities for CTB in the pig sector, and consolidating these pig equipment brands and industry knowledge under one entity will help us focus our resources on better ways to serve pig producers."
In keeping with CTB's corporate strategies of 'growth through acquisition and expanded global physical presence'," Murdoch added that the PigTek unit intends to continue to build its global presence and product portfolio through internal development and external growth. At present, the unit will operate through its new 4200 square meter facility in Germany, its 5400 square meter facility in the Netherlands, and its headquarters location in Milford, Indiana, U.S.A.
"With existing sales staff, distribution networks and customer bases in place, PigTek's selling groups will each focus on the markets in which they are already strong," Murdoch explained. "PigTek's Milford location will retain its focus on sales in the U.S. and Canada. PigTek's German location will pursue sales in Germany and other Western European countries; and PigTek's location in the Netherlands will focus on Europe, Latin America and Asia. The brands and products we take to each market will vary depending on the needs of the local customer."
PigTek, through Chore-Time Hog Production Systems, Laake and Porcon, offers pig producers industry-leading feeders; drinkers; ventilation, heating and cooling systems; controls and software; computer-controlled sorting systems and scales; animal-friendly stalls, pens and flooring; and feed storage and delivery systems.
Murdoch joined CTB in 1990 as part of CTB's Chore-Time Brock International division, and most recently served as vice president and general manager of that division. He has a master's degree in business administration from Georgia Tech (The Georgia Institute of Technology) in Atlanta, Georgia, and a bachelor of science degree in agricultural engineering from the University of Georgia in Athens, Georgia.
CTB has been involved with pigs through its Chore-Time brand almost from the beginning of its existence in 1952. The Company previously acquired Staco, Inc., a leading manufacturer of feeders and other equipment for the swine raising industry, in 1998. Then, in 2004, CTB purchased the assets of Swine Service Specialists, Inc., a manufacturer of pig feeding equipment including the AQUA FEEDER® and AQUA TUBE® Feeder Systems. CTB also will continue to separately offer pig equipment through its Fancom B.V. and Roxell N.V. subsidiaries located in the Netherlands and Belgium, respectively.
CTB's strategy for growth encompasses five strategy points, including the two noted previously in this announcement. The five points are: (1) Emerge as the best cost manufacturer, (2) Emphasize a product-driven focus, (3) Expand global physical presence, (4) Fortify through acquisition, and (5) Enhance financial strength. The company's vision statement is Leadership Through Innovation®.
The PigTek Pig Equipment Group is a part of the CTB, Inc. family of companies. Based in Milford, Indiana (U.S.A.), CTB is a leading global designer, manufacturer and marketer of systems and solutions for the pig, poultry, egg production, and grain industries. Its products focus on improved efficiency in the care of livestock and poultry as well as on grain storage, conditioning and handling. Founded in 1952, CTB operates from multiple locations in the U.S.A. and Europe and serves its customers through a worldwide distribution network. The company's web address is www.ctbinc.com.