CTB Establishes Logistics Center in Malaysia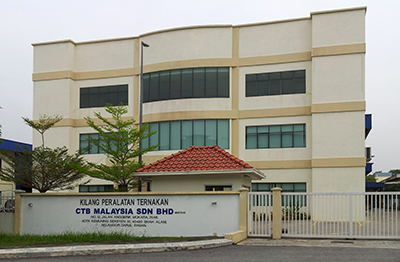 MILFORD, Ind., April 1, 2010 – CTB, Inc. has announced the establishment of CTB Malaysia Sdn. Bhd., an Asian-based logistics center, in Selangor, Malaysia, according to Victor A. Mancinelli, president and chief executive officer of CTB.
The new 2500-square-meter logistics center provides a strategically located platform through which CTB's business units can better serve the company's customers in Southeast Asia. Initially, the center will be used by CTB to provide products and services to broiler producers in Malaysia, Indonesia, Thailand, Vietnam, the Philippines and other countries in the region. Use of the facility is expected to expand to encompass additional CTB product lines and local manufacturing in the coming years.
CTB Malaysia Sdn. Bhd. will begin operations in May, 2010. Anticipated customer advantages of the new facility include faster delivery time and the ability to purchase in less-than-container-load quantities, along with the ability to do business using local languages and without the delays that can result from time zone differences. The center's location, 25 kilometers from Kuala Lumpur, was strategically chosen for its proximity to seaports, airports, railways and main roads.
CTB continues to focus on its strategy for growth, which includes expanding its global physical presence, as well as extending its competitive advantage through accretive acquisitions and/or other beneficial business arrangements, emerging as the best cost manufacturer in the industries it serves, emphasizing its product-driven focus, and enhancing its financial strength.
About CTB
CTB, Inc. is a leading global designer, manufacturer and marketer of systems and solutions for the poultry, pig, egg production, and grain industries. Its products and services are "Helping to Feed a Hungry World®" through improved efficiency and air quality management in the care of poultry and livestock as well as in grain storage, handling, conditioning and drying. Founded in 1952, CTB has been dedicated to "Leadership Through Innovation®" throughout its history. The company operates from multiple locations in various countries around the world and serves its customers through a worldwide network of independent dealers and distributors. CTB's Web address is www.ctbinc.com.