CTB, Inc. Announces Acquisition of Assets of Swine Service Specialists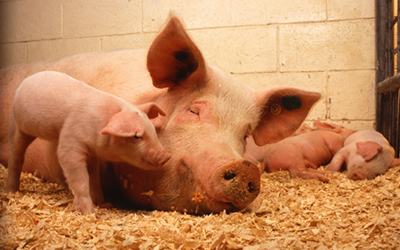 MILFORD, Ind., September 22, 2004 – CTB, Inc. today announced that it has signed a definitive agreement to purchase substantially all of the assets of Swine Service Specialists, Inc. Swine Service Specialists is a leading manufacturer of feeding equipment for the hog production industry and is based in Lyons, Nebraska. The transaction is expected to close next week. Financial terms of the transaction were not disclosed.
The assets to be purchased include machinery and equipment, designs, trademarks and trade names related to Swine Service Specialists' product lines, including the company's industry-leading AQUA TUBE FEEDER®, its wet-dry AQUA FEEDER® and other feeding equipment for hog facilities.
CTB intends to manufacture and market these products through its Chore-Time Hog Production Systems business unit. The Company intends to begin relocating manufacturing of the Swine Service Specialists product lines to its Milford, Indiana, facilities immediately following closing.
Commenting on the agreement, Chuck Klippel, vice president and general manager of CTB's Hog Production Systems business unit, said, "The Aqua brand feeders are a natural extension of our Chore-Time package for the hog industry, and we think these products will be a welcome addition for our customers worldwide." He added, "This acquisition is one more example of CTB's successful execution of its corporate strategy for growth."
Randy Cates, president of Swine Service Specialists noted, "We are proud to have our product lines acquired by a company like CTB, with its strong reputation for quality and service to the hog industry. We feel confident that CTB will continue Swine Service Specialists' legacy of excellence."
CTB, Inc. is a leading global designer, manufacturer and marketer of systems and solutions for the poultry, hog, egg production, and grain industries. Its products focus on improved efficiency in the care of poultry and livestock as well as on grain storage, conditioning and handling. Founded in 1952, CTB has been dedicated to product leadership throughout its history. It operates from multiple locations in the U.S.A. and Europe and serves its customers through a worldwide distribution network. The company's web address is www.ctbinc.com.