CTB, Inc. Recognizes Employee Service Milestones in Fourth Quarter 2019
MILFORD, Indiana, U.S.A. — CTB, Inc. has recognized those who achieved work milestones during the fourth quarter of 2019. The company extended its congratulations to the following employees for their recent work anniversaries and their contributions to CTB, Inc. and its business units: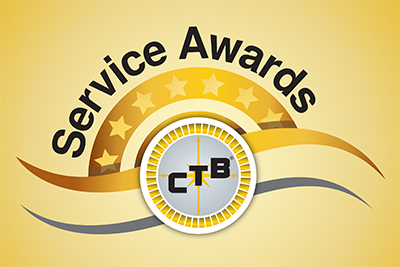 40 Years of Service
Edward J. Hagemeier
Maureen E. Kuhns
35 Years of Service
Barbara B. Corbin
30 Years of Service
Angela A. Ferrell
25 Years of Service
Kevin K. Edmonds
15 Years of Service
Herman Broek
10 Years of Service
Andrew L. Harshbarger
Radoslaw Kazmierczak
Justin A. Lay
Robert C. Silva
David E. Spray
Karol Walkowiak
5 Years of Service
Kraig H. Allen
David T. Chester
Alaina R. Claar
Barbara F. Engle
Edward L. Hendricks
Dexter L. Klier
Paul J. Lukaszevig III
Roger Miller
Steven A. Patterson
Lal Sanga
Brian C. Wilson
"We're extremely proud of these employees and their contributions to our mission of Helping to Feed a Hungry World®," said Lisa Gee, Vice President of Human Resources for CTB, Inc. "We strive to create a rewarding work environment, and it shows in the longevity and dedication of our team."
About CTB
CTB, Inc. (www.ctbinc.com) is a leading global designer and maker of systems and solutions for storing, conveying and preserving grain; producing poultry, pigs and eggs; and processing poultry, fish, vegetables and other foods. The company also produces buildings, stables, software solutions for food processing and products for various other applications. CTB's strategy for growth includes best cost manufacturing, a product-driven focus, expanded global physical presence, strategic acquisitions and enhanced financial strength. The Berkshire Hathaway-owned company serves its customers through a worldwide distribution network.