CTB, Inc. Recognizes Employee Service Milestones in Second Quarter 2021
MILFORD, Indiana, U.S.A. — CTB, Inc. has recognized those who achieved work milestones during the second quarter of 2021. The company extended its congratulations to the following employees for their recent work anniversaries and their contributions to CTB, Inc. and its business units: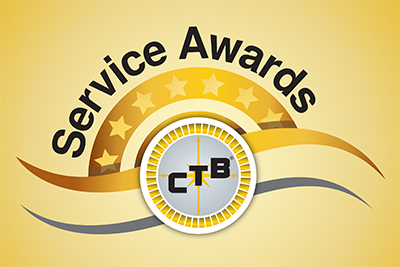 35 Years of Service
Michael Adams
Scott Brown
Paul Willis
30 Years of Service
Lynn Cole
Elizabeth Stewart
25 Years of Service
Richard Frost
Elena Gonzalez
Taylia Johnson
15 Years of Service
Steffen Homme
Sead Muhamedagic
10 Years of Service
James Anderson
Jose Gonzalez
Charles Myers
Alexander Oest
Krisanna Smith
Five Years of Service
Judi Clark
Justin Lowe
Corey Wilson
Christian Wing
According to Michael J. Kissane, CTB Executive Vice President and Chief Administrative Officer, "We are very proud of these employees. Each one is helping to contribute to our mission of Helping to Feed a Hungry World®. We continually work to create and perpetuate a rewarding work environment, and it shows in the longevity and dedication of our team."
About CTB
CTB, Inc., a Berkshire Hathaway subsidiary, is a leading global designer, manufacturer and marketer of solutions developed with the primary goal of equipping its valued customers to join it in Helping to Feed a Hungry World®. CTB's customers use its products for preserving grain; for raising pigs and poultry to harvest meat and eggs; and for processing poultry, fish and other foods. CTB deploys its financial strength to grow via a product-driven focus, strategic acquisitions, an expanded global physical presence and best-cost manufacturing. The company is headquartered in Milford, Indiana, U.S.A., and employs 3,000 people worldwide.