CTB, Inc. Recognizes Employee Service Milestones in Second Quarter 2023
MILFORD, Indiana, U.S.A. — CTB, Inc. has recognized those who achieved work milestones during the second quarter of 2023. The company congratulates the following employees for their recent anniversaries:
50 Years of Service
Charles Bird (Retired in April)
40 Years of Service
Todd Koble
30 Years of Service
Avelino Batista
Craig Curns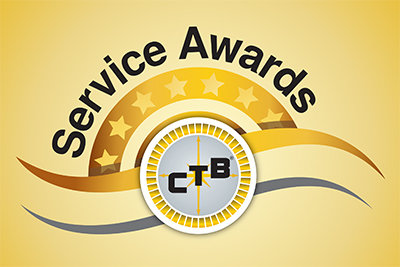 25 Years of Service
David Coppes
Cindy Tudor
Jeremy Pressler
Robert Christenson
Matthew Maulsby
20 Years of Service
Ronald Ousley
Berton Kolberg
15 Years of Service
Dan Ricci
Joseph Koss
Lonnie Carter
Dennis Holdeman
Robert Cheatham
Javier Solis Mena
10 Years of Service
Daniel Savage
Five Years of Service
Todd Hedington
Joe Skaggs
Melissa Dove
Deanne Blankenship
Thomas Harris
Mindy Brooks
"We are pleased to announce the work anniversaries that took place during the second quarter of 2023," said Michael J. Kissane, CTB Executive Vice President and Chief Administrative Officer. "We are proud of each of our employees. It is notable that this quarter's list ranges from five years to the remarkable achievement of 50 years. Regardless of their length of service, our employee dedication and contributions cannot be understated as our company continues our global mission of Helping to Feed a Hungry World®."
ABOUT CTB
CTB, Inc. (www.ctbinc.com), a Berkshire Hathaway subsidiary, is a leading global designer, manufacturer and marketer of solutions developed with the goal of equipping its customers to join it in Helping to Feed a Hungry World®. CTB's customers use its products for preserving grain; for raising pigs and poultry to harvest meat and eggs; and for processing poultry, fish and other foods. CTB deploys its financial strength to grow via a product-driven focus, strategic acquisitions, an expanded global physical presence and best-cost manufacturing. The company is headquartered in Milford, Indiana, U.S.A., and employs 3,000 people worldwide.