CTB Purchases Milford Facility from Georgia Gulf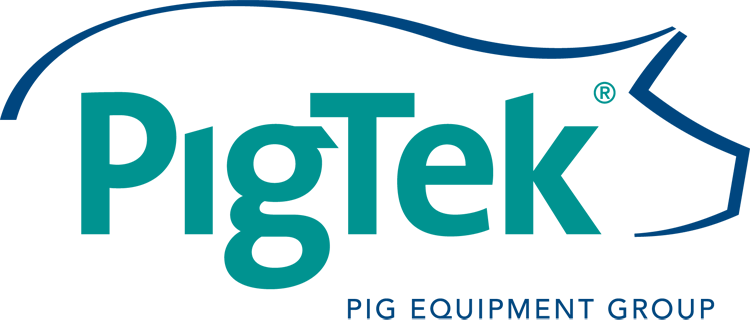 MILFORD, Ind., U.S.A., May 30, 2012 – CTB, Inc. (www.ctbinc.com) today announced that it is expanding its Milford operations with the purchase of a 125,000-square-foot manufacturing facility from Georgia Gulf Corp. of Atlanta, Georgia. The facility previously housed Royal Building Products and is located a quarter mile east of CTB's current property. The acquired building includes a production area, warehouse and administrative offices. The purchase brings CTB's total facility space in Milford to approximately 814,000 square feet. Terms of the transaction were not disclosed.
CTB plans to house its growing PigTek Pig Equipment Group business unit in the facility. The PigTek business unit was created by CTB in early 2007 to coordinate product development, manufacturing and sales for CTB's Laake®, Porcon® and Chore-Time® pig production equipment brands. PigTek's brand portfolio now includes those brands as well as Mannebeck® and PigTek-branded products.
"With growth in PigTek's sales and product range, available floor space in the existing buildings was no longer sufficient," according to CTB president and chief executive officer, Victor A. Mancinelli. "The new facility will permit the PigTek group to expand its manufacturing processes in the United States to encompass some of the products previously manufactured only at PigTek's European plants in Germany and the Netherlands as well as additional product development."
George Murdoch, managing director of PigTek, noted that the PigTek group has been looking for the opportunity to increase its U.S. manufacturing and logistics space for some time. "We are investing in the pig industry in order to better serve customers in the Americas and around the world. The new space will allow us to improve both our manufacturing capabilities and delivery performance."
"The Milford location will become PigTek's home office for its Americas' group with a training center and product show room," according to Murdoch. He continued, "It's important to be able to provide customer training and support services for the innovative products we are bringing to market. We will continue to develop new products for the Americas at this location while completing the product offering from our European locations with innovative systems such as the MANNEBECK® INTEC MAC Electronic Sow Feeding (ESF) system."
Murdoch further noted that no immediate impact on staff size is anticipated as a result of the purchase, though the new facility does offer room for future expansion. CTB employs about 1400 worldwide, of which presently approximately half work in Milford. The Company does not provide employment figures for its individual business units such as PigTek.
About PigTek
The PigTek Pig Equipment Group (www.pigtek.net) is a division of CTB, Inc. The division's collection of brands represents a combined total of over 200 years of experience in the pig production industry. Its products for pig production include electronic sow feeding systems for sow group housing as well as industry-leading feeders; drinkers; ventilation, heating and cooling systems; controls and software; computer-controlled sorting systems and scales; animal-friendly stalls and penning; and feed storage and delivery systems. The PigTek unit also provides facility design assistance to its customers. The division's slogan is "The Global Team for Innovative Solutions."
About CTB
CTB, Inc. is a leading global designer, manufacturer and marketer of systems and solutions for the pig, poultry, egg production and grain industries. Its products and services are "Helping to Feed a Hungry World®" through improved efficiency and air quality management in the care of livestock and poultry as well as in grain storage, handling, conditioning and drying. Founded in 1952, CTB has been dedicated to "Leadership Through Innovation®" throughout its history. The company operates from multiple locations in various countries around the world and serves its customers through a worldwide network of independent dealers and distributors. The company became a wholly owned subsidiary of Berkshire Hathaway Inc. in 2002.