DeSmith Promoted to Senior Manager of Global Tax at CTB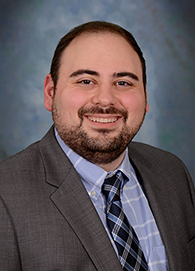 MILFORD, Indiana, U.S.A., September 20, 2019 — Ryan DeSmith has been promoted to Senior Manager of Global Tax at CTB, Inc., according to Randy Eveler, Vice President and Chief Financial Officer for CTB, a subsidiary of Berkshire Hathaway Inc. In his new role, DeSmith will be responsible for overseeing the tax compliance and planning processes for the CTB family of companies. He will also manage the tax components of the company's financial reporting and internal control processes in accordance with generally accepted accounting principles.
DeSmith joined CTB in 2017 and has served as both the tax senior and tax manager assisting the company to better identify, understand and deal with tax and accounting issues. Prior to coming to CTB, he held tax positions with manufacturing as well as public accounting and consulting businesses.
A graduate of Western Michigan University in Kalamazoo, Michigan, DeSmith earned a Bachelor of Business Administration degree in Accounting. He is a licensed Certified Public Accountant (CPA).
A native of Granger, Indiana, he currently resides in Elkhart, Indiana.
About CTB
CTB, Inc. (www.ctbinc.com) is a leading global designer and maker of systems and solutions for storing, conveying and preserving grain; producing poultry, pigs and eggs; and processing poultry, fish, vegetables and other foods. The company also produces buildings, stables, software solutions for food processing and products for various other applications. CTB's strategy for growth includes best cost manufacturing, a product-driven focus, expanded global physical presence, strategic acquisitions and enhanced financial strength. The Berkshire Hathaway-owned company serves its customers through a worldwide distribution network.