Janek Named Chief Information Officer for CTB, Inc.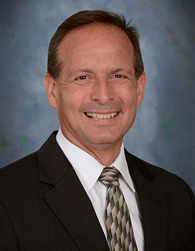 MILFORD, Indiana, U.S.A., August 19, 2019 — Robert (Rob) Janek has been named a Vice President and the Chief Information Officer of CTB, Inc., according to Victor A. Mancinelli, Chairman and Chief Executive Officer for CTB, Inc. In his new role, Janek will be tasked with investigating the latest technologies in communication, data analyses and machine automation and systematically applying them within the CTB business units.
Janek brings over 35 years of experience to this role, including a vast knowledge of leading and developing large software packages for the broader communication industry. He also has experience in managing activities related to artificial intelligence. Most recently, Janek served as the Director of IT Sales & Marketing for a large telecommunications company, where he helped progress their digital transformation. Prior to that, he led a global project management team that included cloud development.
Janek received a Bachelor of Science in Mechanical Engineering from the University of Illinois-Urbana and a Master in Business Administration from Illinois Benedictine College. He is also a certified Project Management Professional and a Certified Scrum Master.
He currently resides in Naperville, Illinois, with plans for relocating to the Milford, Indiana area.
About CTB
CTB, Inc. (www.ctbinc.com) is a leading global designer and maker of systems and solutions for storing, conveying and preserving grain; producing poultry, pigs and eggs; and processing poultry, fish, vegetables and other foods. The company also produces buildings, stables, software solutions for food processing and products for various other applications. CTB's strategy for growth includes best cost manufacturing, a product-driven focus, expanded global physical presence, strategic acquisitions and enhanced financial strength. The Berkshire Hathaway-owned company serves its customers through a worldwide distribution network.