Kissane Promoted to Executive Vice President and Chief Administrative Officer for CTB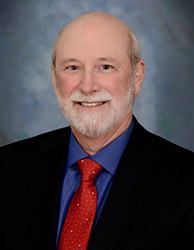 MILFORD, Indiana, U.S.A. — Michael J. Kissane has been promoted to Executive Vice President and Chief Administrative Officer for CTB, Inc., according to Victor A. Mancinelli, Chairman and Chief Executive Officer for the company. In his new role, Kissane will be responsible for overseeing CTB's legal, human resources, transportation, people development and recruiting functions, as well as participating in the execution of corporate policies and initiatives.
Kissane began his career as a practicing attorney in San Diego, California. He joined CTB in 1992 as Vice President, General Counsel and Secretary for the company.
Kissane holds a bachelor's degree in political science from Indiana University, in Bloomington, Indiana, and he received his Juris Doctor degree from the University of San Diego School of Law, in San Diego. A native of Warsaw, Indiana, Kissane resides in the Warsaw area.
ABOUT CTB
CTB, Inc. (www.ctbinc.com), a Berkshire Hathaway subsidiary, is a leading global designer, manufacturer and marketer of solutions developed with the primary goal of equipping its valued customers to join it in Helping to Feed a Hungry World®. CTB's customers use its products for preserving grain; for raising pigs and poultry to harvest meat and eggs; and for processing poultry, fish and other foods. CTB deploys its financial strength to grow via a product-driven focus, strategic acquisitions, an expanded global physical presence and best-cost manufacturing. The company is headquartered in Milford, Indiana, U.S.A., and employs 3,000 people worldwide.