Rhodes Named Vice President and General Manager for Meyn Americas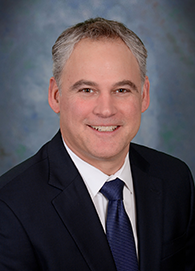 OOSTZAAN, The Netherlands, January 21, 2020 – Todd Rhodes has been named Vice President and General Manager for Meyn Americas, according to Joost Weel, Managing Director of the CTB Inc. business unit. In his new position, Rhodes will be responsible for the overall development, leadership and execution of the division's operations and commercial goals for profitable growth in North and South America.
Prior to his employment with CTB, Rhodes served as Senior Vice President and General Manager for a leading manufacturer in the aerospace, sheet metal fabrication and industrial equipment markets. His professional career in industrial automation spans more than 30 years, and he has vast experience in product management, strategic planning, and mergers and acquisitions.
Rhodes holds a bachelor's degree in business administration from Miami University in Oxford, Ohio.
About Meyn
Meyn (www.meyn.com), a subsidiary of CTB, Inc., is a global leader that designs, manufactures, installs and services machinery and total solutions for poultry processing. Meyn is the reliable and committed partner of renowned poultry processing companies in over 100 countries worldwide. Using Meyn's equipment, these companies safely harvest and efficiently process chickens and turkeys in a humane way, using a sophisticated, automated system to prepare the meat for consumption.
About CTB
CTB, Inc. (www.ctbinc.com) is a leading global designer and maker of systems and solutions for storing, conveying and preserving grain; producing poultry, pigs and eggs; and processing poultry, fish, vegetables and other foods. The company also produces buildings, stables, software solutions for food processing and products for various other applications. CTB's strategy for growth includes best cost manufacturing, a product-driven focus, expanded global physical presence, strategic acquisitions and enhanced financial strength. The Berkshire Hathaway-owned company serves its customers through a worldwide distribution network.