St. John Named Human Resources Generalist for CTB, Inc.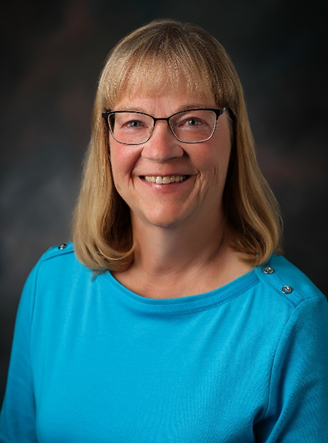 MILFORD, Indiana, U.S.A. — Michelle St. John has been named Human Resources Generalist for CTB, Inc., for Brock's LeMar facilities in Des Moines and Sheffield, Iowa, according to Mike Kissane, CTB Executive Vice President and Chief Administrative Officer. In her new position, St. John will handle, administer, and support CTB's human resources practices, policies, and programs that help to align employees with organizational goals and objectives.
Prior to her employment at CTB, St. John gained 34 years of human resources management experience through various positions with companies in the insurance, health care and manufacturing industries. She most recently was a Senior Human Resource Business Partner where she led the human resource department and was responsible for working with leadership to align human resource policies, goals, initiatives and the company's divisional strategy.
St. John is a graduate of Buena Vista University, Storm Lake, Iowa, where she received her Bachelor of Arts degree in Human Resource Management.
A native of Eagle Grove, Iowa, she resides in Norwalk, Iowa.
ABOUT CTB
CTB, Inc. (www.ctbinc.com), a Berkshire Hathaway subsidiary, is a leading global designer, manufacturer and marketer of solutions developed with the goal of equipping its customers to join it in Helping to Feed a Hungry World®. CTB's customers use its products for preserving grain; for raising pigs and poultry to harvest meat and eggs; and for processing poultry, fish and other foods. CTB deploys its financial strength to grow via a product-driven focus, strategic acquisitions, an expanded global physical presence and best-cost manufacturing. The company is headquartered in Milford, Indiana, U.S.A., and employs 3,000 people worldwide.