Weel Promoted to Managing Director for Meyn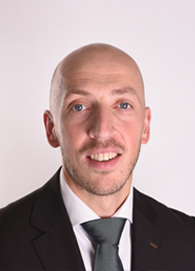 MILFORD, Indiana, U.S.A., November 26, 2019 – Joost Weel has been promoted to Managing Director of Meyn, according to Victor A. Mancinelli, Chairman and Chief Executive Officer for CTB, Inc. In his new role, Weel will be responsible for overseeing all aspects of the business unit, which produces poultry processing solutions.
Weel began his career in public accounting with a leading global firm. He joined Meyn in 2011 as Group Controller, and most recently he served as Chief Financial Officer for the business unit.
Weel has a master's degree from the Free University in Amsterdam with a concentration in accounting and has also studied economics. He resides in Medemblik, Netherlands.
About Meyn
Meyn (www.meyn.com), a subsidiary of CTB, Inc., is a global leader that designs, manufactures, installs and services machinery and total solutions for poultry processing. Meyn is the reliable and committed partner of renowned poultry processing companies in over 100 countries worldwide. Using Meyn's equipment, these companies safely harvest and efficiently process chickens and turkeys in a humane way, using a sophisticated, automated system to prepare the meat for consumption.
About CTB
CTB, Inc. (www.ctbinc.com) is a leading global designer and maker of systems and solutions for storing, conveying and preserving grain; producing poultry, pigs and eggs; and processing poultry, fish, vegetables and other foods. The company also produces buildings, stables, software solutions for food processing and products for various other applications. CTB's strategy for growth includes best cost manufacturing, a product-driven focus, expanded global physical presence, strategic acquisitions and enhanced financial strength. The Berkshire Hathaway-owned company serves its customers through a worldwide distribution network.